News/Seasonal Meat
Game Being in the heart of the New Forest, the winter months are linked with game. Whether it is a haunch of venison, a brace of pheasants or one of our delicious game pies, there is always a variety of game options for that warm winter's meal.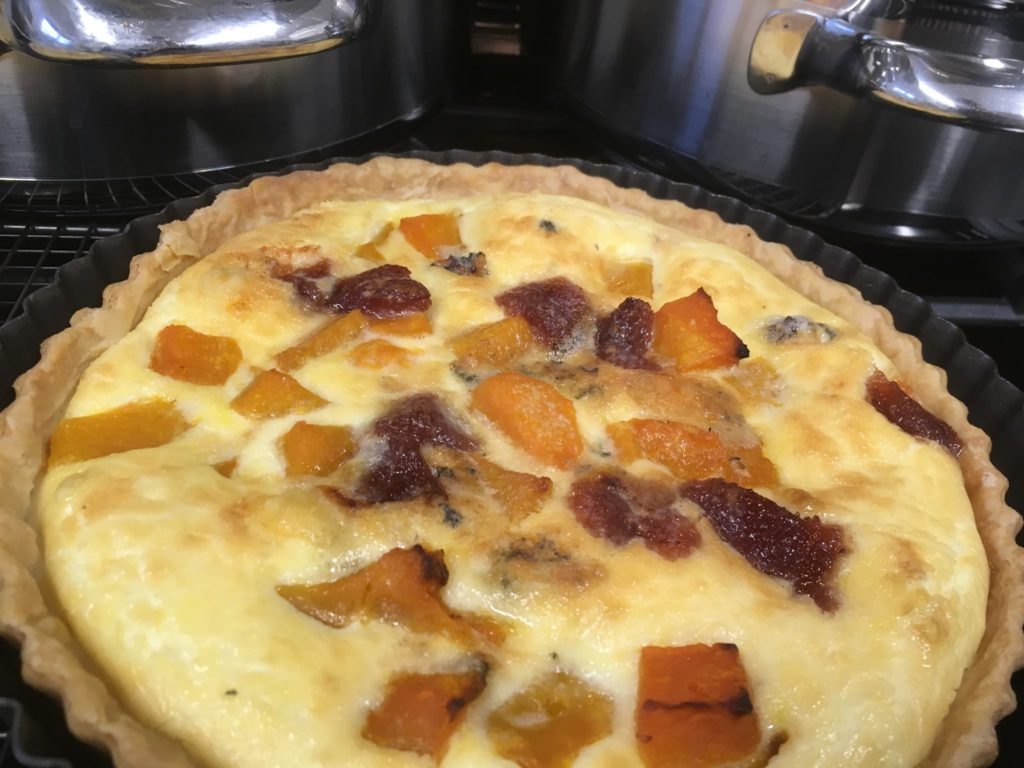 From Our Kitchen/News
Homemade Christmas Quiche Limited Edition – Quince and Stilton Quiche available whilst stocks last.
Christmas 2018/Seasonal Meat
Un-Cooked Unsmoked Gammon Code Size kg Serves Price 368 1.0-1.2 4 8.78 369 1.6-1.8 7 13.57 370 2.2-2.5 10 18.75 371 3.0-3.3 15 25.14 372 4.2-4.5 20 34.71 373 6.0-6.5 25 49.88 374 8.0-9.0 30+ 67.83 English, No Added Water Un-Cooked Smoked Gammon Code Size kg Serves Price 423 1.0-1.2 4 9.33 424 1.6-1.8 7 14.42 425 2.2-2.5 10 19.93…
Christmas 2018/Seasonal Meat
Cooked Unsmoked Gammon Home Cooked Code Size kg Serves Price 430 0.9-1.1 5 13.98 431 1.25-1.35 7 18.17 432 1.5-1.75 9 22.65 433 1.8-2.0 10 26.56 434 2.25-2.6 12 33.83 435 2.75-3.1 15 40.82 436 3.2-3.5 18 46.83 437 3.6-4.0 20 53.12 438 4.2-4.6 25 61.51 439 4.7-5.0 28 67.80 440 5.0+ 32 69.90 Cooked Smoked Gammon Home cooked Code…
Christmas 2018/Seasonal Meat
Local White Turkey Barn Reared Traditionally Hung for Full Flavour. Code Size kg Serves Price 316 4.50 9 55.29 317 5.00 10 61.11 318 5.50 12 66.93 319 6.00 13 72.75 320 6.50 14 78.57 321 7.00 15 84.39 322 7.50 16 90.21 323 8.00 17 96.03 324 8.50 18 93.98 325 9.00 19 99.35 326 9.50 20 104.72 327…
Christmas 2018/Seasonal Meat
Local Bronze Turkey Free Range, Traditionally Hung for Full Flavour Code Size kg Serves Price 333 4.50 9 67.93 334 5.00 10 75.08 335 5.50 12 82.23 336 6.00 13 89.38 337 6.50 14 96.53 338 7.00 15 103.68 339 7.50 16 110.83 340 8.00 17 117.98 341 8.50 18 112.88 342 9.00 19 119.33 343 9.50 20 125.78…
Christmas 2018/Seasonal Meat
Gressingham Geese Free Range Code Size kg Serves Price 387 3.50 5 57.94 388 4.00 6 65.66 389 4.50 7 73.39 390 5.00 8 81.11 467 5.50 9 88.84 468 6.00 10 96.56 469 6.50 11 104.29 Gressingham Ducks (Free Range) Code Size kg Serves Price 747 1.80 3 17.96 748 2.20 4 21.55 749 2.60 6 24.25
Christmas 2018/Seasonal Meat
Free Range Chickens Local Code Size kg Serves Price 391 1.50 3 13.73 392 1.80 4 16.22 393 2.10 5 18.72 394 2.40 6 21.22 465 2.70 7 23.71 395 3.00 8 34.59 396 3.40 9 38.98 397 3.90 10 44.47 466 4.30 11 48.86 398 4.75 12 53.80
Christmas 2018/Seasonal Meat
Crowns  (Standard White) Whole turkey, legs removed Turkey  Code Size kg Serves Price 77778 4.5+ 8 47.50 77779 6.0+ 12 62.50 777710 7.5+ 15 75.00 777711 9.0+ 18 89.50 Boned & Rolled(Standard Whites)       Whole turkey, boned & rolled, includes stuffing       & streaky bacon       Turkey  Code Size kg Serves Price 777712 4.5+…
Christmas 2018/Seasonal Meat
Crowns (Local Free Range Bronze)  Whole turkey, legs removed Turkey  Code Size kg Serves Price 414 4.5+ 8 68.00 415 6.0+ 12 92.00 416 7.5+ 15 114.00 417 9.0+ 18 122.00 418 11.0+ 20+ 140.00 Boned & Rolled(Local Free Range Bronze)       Whole turkey, boned & rolled, includes stuffing       & streaky bacon      …